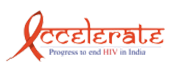 Safe Zindagi enables prevention and management of HIV and STIs by offering high-quality services and products at the lowest prices or free.
Come live a full life enabled by our comprehensive network of clinics, doctors, counsellors and products like PrEP and HIV self-testing kits.
Know more
Give us your feedback
Help us serve you better. Tell us about your experience with Safe Zindagi.
ADDRESS
C-11 (Upper Ground Floor), Green Park Extension,
New Delhi - 110016
Your information is 100% safe with us.
We will never contact you or send messages for any other purpose.